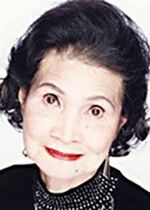 Nobuya Tsuda
is a veteran voice actor born in June 19th 1921. She is best known for her roles in Crying Freeman and Disney's Hercules.
Tsuda provided the voice for the demon witch Zaldover in episode five of the original anime. She would later do the voice for Miho's Grandmother a recurring character.
Other Roles Dynamic Planning
Edit
Ad blocker interference detected!
Wikia is a free-to-use site that makes money from advertising. We have a modified experience for viewers using ad blockers

Wikia is not accessible if you've made further modifications. Remove the custom ad blocker rule(s) and the page will load as expected.